Back in march it was reported that several Diva hopefuls were training at NXT, even recieving guidance from former WWE Diva Eve Torres. At the time, it was unknown what they were training for, but a popular guess was for the resurrection of the WWE Diva Search. Now, rumour has it that the original plan for Total Divas saw the entire show consisting of these Diva recruits. However only two of them - Eve Maria and Jo-Jo Offerman were chosen to recieve WWE developmental deals, so WWE decided to fill the rest of the spots with current Divas Natalya, The Bella Twins, Cameron & Naomi for the job.
Promo for the Original consept: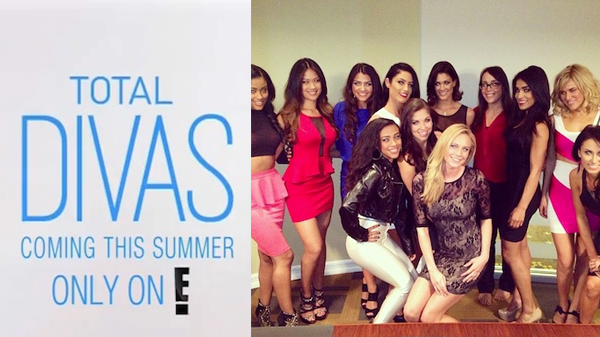 It was also reported this week that longtime wrestling couple Natalya and Tyson Kidd were engaged. Now it seems thier wedding will be featured on the Total Divas reality show. The show will combine footage of the Divas wrestling, traveling, and interacting in backstage segments and WWE have confirmed that the show will combine elements of kayfabe and shoot interviews as viewers will be kept guessing what's real and what's entertainment.